A Tuscan town still undiscovered by mass tourism
Colle di Val d'Elsa is a small town with nearly 20,000 inhabitants situated on the Via Francigena in the province of Siena
It is a Tuscan town still undiscovered by mass tourism and an ideal holiday destination for both short stays and as a base for longer holidays. It is ideally positioned between Siena and Florence and two steps away from the heart of the Chianti area, San Gimignano and Volterra.
It is made up of 3 main areas: Il Borgo (Borgo di Santa Caterina, XI and XII) situated immediately before the walled historical centre, Il Castello (the castle) and the Piano, the town which has extended at the base of the hill where the castle is situated.
Colle has a famous past in history as it was named by Dante Alighieri in his renouned Divina Commedia (Divine Comedy). For a long time it was under the domination of the Florentine Medici family and in 1269 it was the centre of a battle between the dominating families in Florence (Guelfs) and Siena (Ghibellines). The various battles have changed the architectural appearance of the town from Medieval to Renaissance.
One of the suggested walking itineraries starts at the Porta Nuova (or Porta Salis), follows the road down to Piazza Santa Caterina (square), goes into the walled part of town, Il Castello, crossing it and reaching the Baluardo (rampart) on the other side of the town. It goes down to a pebbled street called the Costa, all the way down to the main square at the bottom of the hill called Piazza Arnolfo.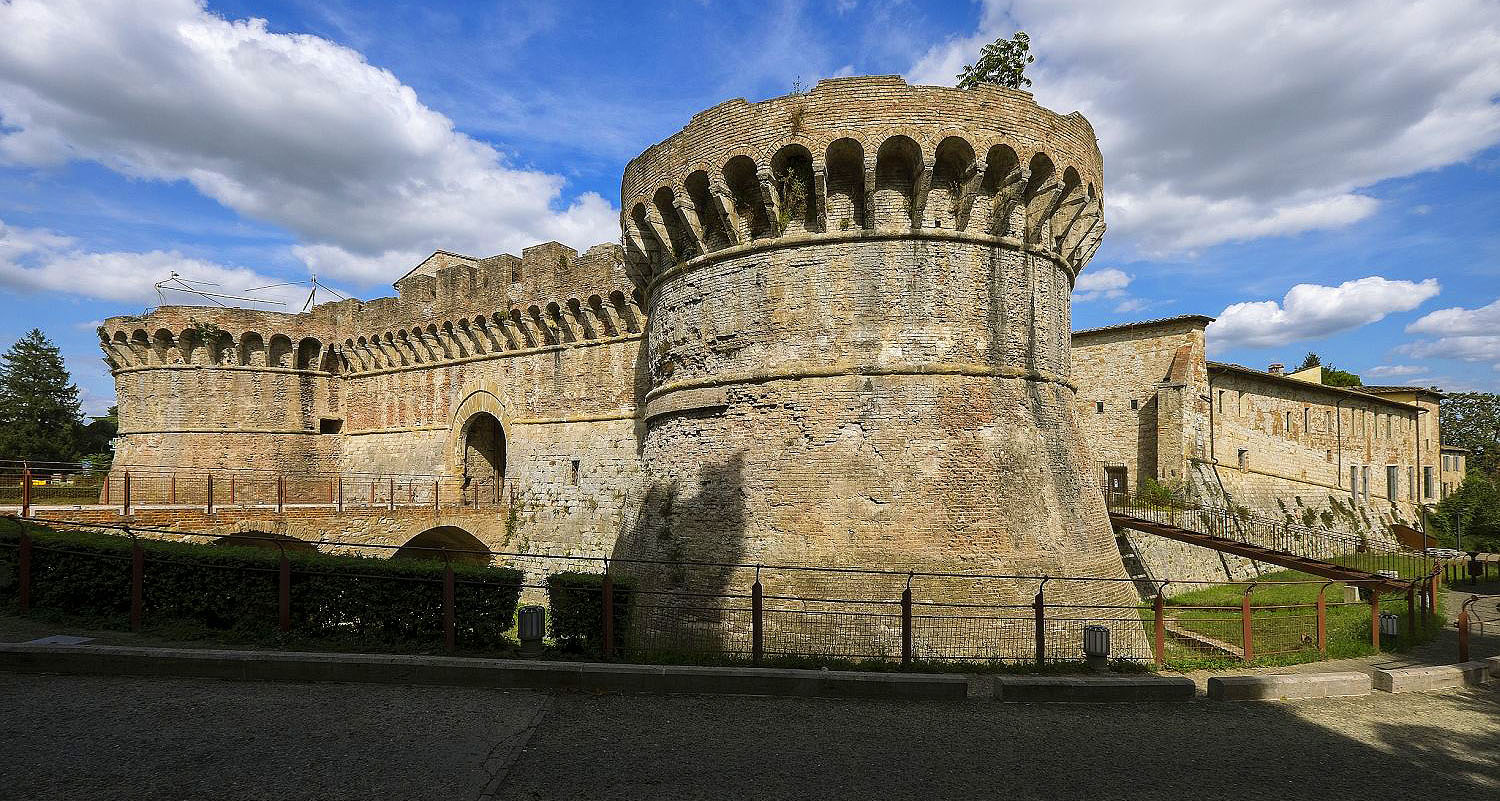 Porta Nuova (XIII) was also named Porta Salis or Porta Volterrana, as in Medieval times it was the entrance for those who came from Volterra. From Volterra came the salt which was used by the town hall as an entrance tax. On the right hand side of the gate there is the San Pietro museum.
Walking through the old part of town, the Borgo, one can admire beautiful period buildings and tower buildings all the way to Piazza Baios and then Piazza Santa Caterina which have always been lively meeting venues for the locals "collegiani".