Montepulciano – One of the most fascinating Renaissance villages in Tuscany
One of the most fascinating Renaissance villages of Tuscany is located about 1 hour drive from Siena traveling south, on top of the highest hill overlooking the Val di Chiana; I'm talking about Montepulciano.
Its history begins at the time of the Etruscans who first patrolled the area, passing through the subsequent occupation of the Romans, who transformed it into a permanent military camp exploiting its strategic position. Montepulciano was a primary center of commerce due to its proximity to important cities such as Assisi, Perugia and Orvieto and in the long war between Siena and Florence the city did not always manage to maintain its independence but prospered until the 16th century when it was finally annexed to the Grand Duchy of Tuscany.
Most of the historic buildings in the center were built in the Middle Ages and enlarged in the Renaissance along the splendid streets that start from Piazza Grande.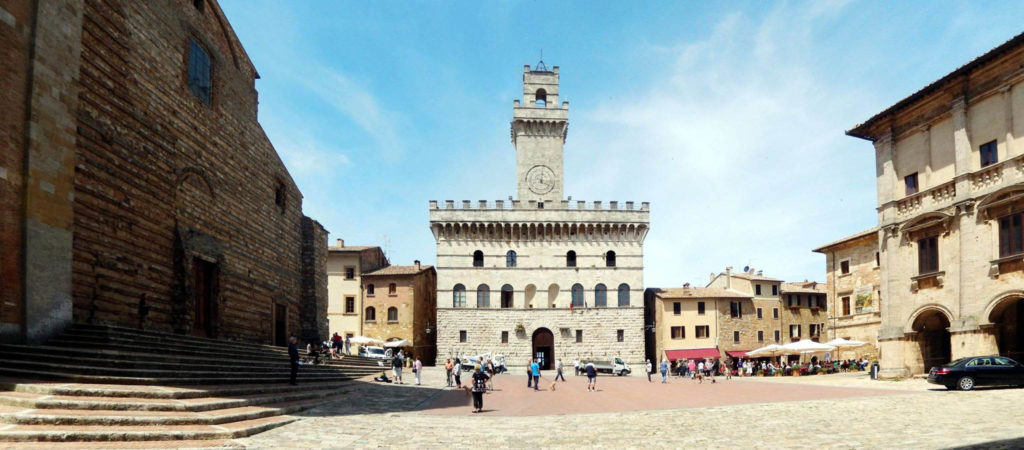 Piazza Grande
Around the square there are the most beautiful and evocative buildings, such as the Cathedral of Santa Maria Assunta with its unfinished facade and the Town Hall of Michelozzo which recalls the famous Palazzo della Signoria in Florence; "I also recommend visiting the historic Talosa and De'Ricci cellars, built in the underground of historic buildings owned by important families whose names they still bear today."